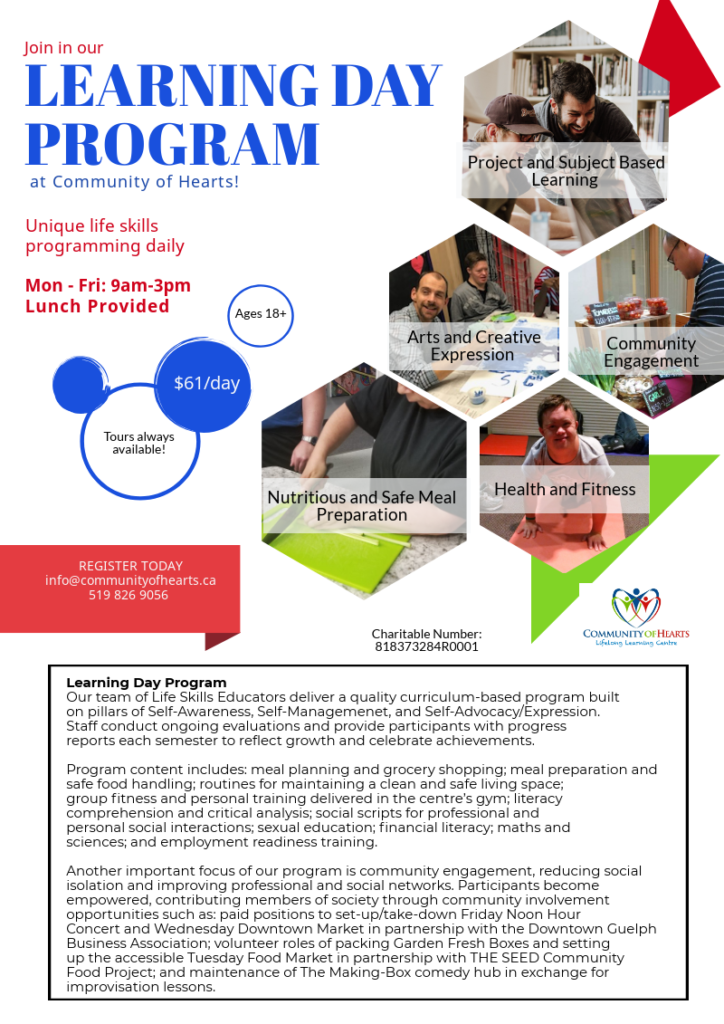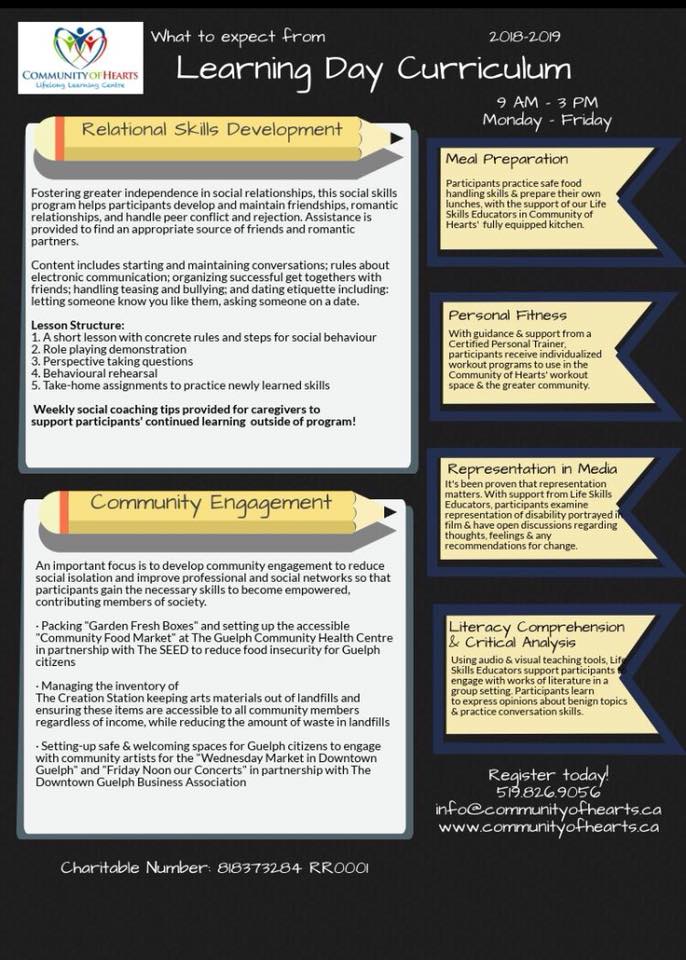 Community of Hearts provides an innovative and alternative approach to programming for adults with developmental exceptionalities.
A team of Life Skills Educators supports participants to achieve success in curriculum-based quality programming, build self confidence and become more socially engaged as they grow and learn.
Community of Hearts offers a variety of unique programs centred around life skill building and community engagement to reduce social isolation and improve professional and social networks so that participants gain the necessary skills to become empowered, contributing members of society.
Check out the drop-down menu under PROGRAMS to see what we're offering today!