Introducing the Independent Hearts Program!
Notice
: Undefined offset: 1 in
/home/292241.cloudwaysapps.com/wyjbenzhkb/public_html/wp-includes/media.php
on line
70
At Community of Hearts, we help people with developmental exceptionalities learn the skills needed to live independently so they can confidently join the community as members and leaders. We are a growing organization, thanks in large part to our supportive community, and that means we can offer new exciting programs to improve the lives of our participants!
Which brings us to the subject of this blog…
Introducing our Independent Hearts Program!
We have received funding (thanks government!) for a new program to help people with developmental exceptionalities develop the skills to live independently. We will be helping more people learn and develop their independent learning skills.
What is this Program?
We are offering the chance for people with developmental exceptionalities to live in their own house and learn independent living skills. For people with exceptionalities, sometimes some extra one-on-one attention is all that's needed so they can learn skills like cooking, cleaning, personal hygiene, budgeting, grocery shopping and more.
Most of all, our participants learn self-reliance and confidence. They take the skills they learn and live more independently in all areas of their lives after the program is complete.  After the two-month or five-month program, they will receive an assessment package to track future goals, achievements and tools for practicing more skills at home.
Why is it necessary?
The goal of this program is to empower these individuals to live on their own and learn skills that will help them feel confident in their homes and in their communities. Many people in this community are willing and able to learn the skills to feel confident living independently, they are just rarely given the opportunity.
We are the first program in the Guelph area to offer such a program, and we want it to grow and develop so more people with exceptionalities are given the chance to flourish and join our communities at large.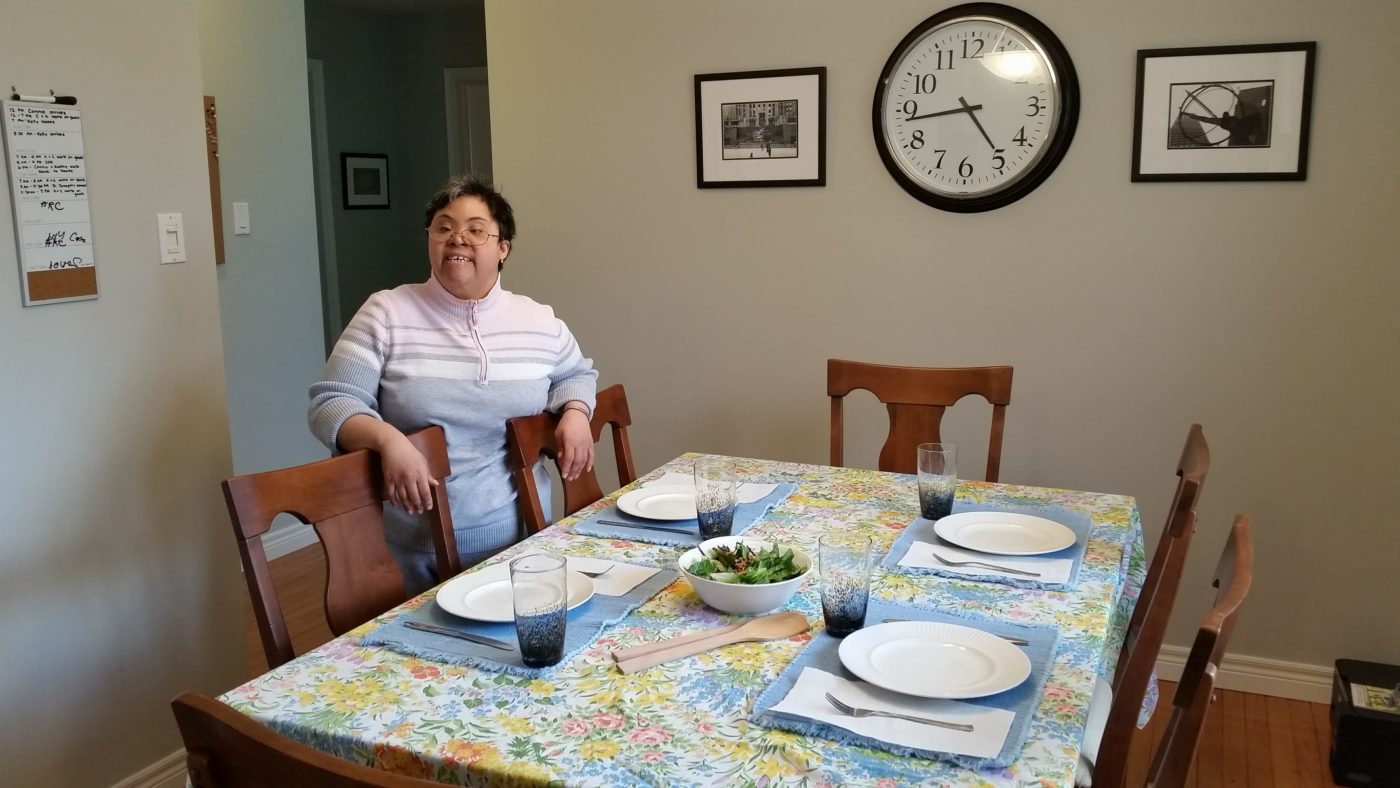 I am or know someone with a developmental exceptionality. How can I participate in this program?
If you are someone with a developmental exceptionality, and this program sounds like something you'd like to try, reach out to Ariel at [email protected] We are happy to set up a tour of your future house or answer any questions you have. You can also download our information package to get answers to commonly asked questions.
I don't have a developmental exceptionality but love the program. How can I get involved?
Just sharing this blog post would go a long way in spreading the word about this program. It is the first of it's kind locally and we are looking for as many participants as we can find so it can continue to grow.
If you want to support this program, we also launched a GoFundMe campaign, where you can donate to continue the growth of this program and sponsor someone to participate. Full details on giving can be found on our GoFundMe page (click the link above).
It's time to start giving everyone in our community the opportunity they need to live independently and experience what it's like to feel confident and empowered with crucial life skills. This program is a great start, and we appreciate all those who choose to get involved!