WELCOME BACK!
We are

Re-Opening!
Frequently Asked Questions can be found here
Dear COH participants, caregivers and community partners:
In light of Guelph entering Phase 3, Community of Hearts is reopening for the Fall session of the (in person) Learning Day Program as of Tuesday, September 8, 2020 at our Lifelong Learning Centre.

As a result we will not be offering online programming as of Monday, August 24. The flow of the learning experience will feel a little different as staff and participants take time to clean and sanitize throughout the day.

Participants and caregivers are encouraged to schedule a 'welcome back' appointment to see the Lifelong Learning Centre and get a sense of the changes made to the space. Please contact [email protected] to book a visit on Monday, August 31 or Tuesday, September 1 2020.

As health and safety of participants, staff and volunteers is Community of Hearts' top priority, all policies and procedures will be re-evaluated daily based on Public Heath Guidelines. This may require a rollback of in-person programming. All participants and caregivers will be notified of any changes based on COVID-19 impact in Guelph. We appreciate your understanding and support throughout this process.

Email [email protected] to hold your spot in Community of Hearts' Learning Day Program. Please stay tuned for an FAQ and COVID-19 specific protocols coming soon to Community of Hearts' website.

We look forward to connecting in person!
Warmly, The Community of Hearts' Board of Directors

Answers to frequently asked questions can be found here
Still Social. Still Connected. Still Learning
Virtual

Programming

i

s still available!

At Community of Hearts, we combat social isolation and build community through all of our programs. During times of physical distance we vowed to continue connecting and engaging with you: the People We Support through new technologies and creative methods.

While we have returned to limited in-person programming, we recognize that not everyone is ready to return to community settings. If you are interested in continuing your learning from home and working on skills for independent living, Independent Hearts might be a great fit for you!

1) The Team Titan Experience ($249)
>"What are my current strengths?" Session
>"What are my goals for learning?" Session
>Scheduled Support Sessions for you and your formal support team to use this individualized toolkit, catered to your specific learning style and personal goals.
>Mid-way Achievements Session
>Cumulative Achievements Session
>"What are my next steps?" Assessment
>3-4 week commitment to learning.

The Goal Getter Toolkit ($99)
>"What are my current strengths?" Session
>"What are my goals for learning?" Session
>Use this individualized toolkit, catered to your specific learning style and personal goals
>1-2 week commitment to learning

The Confidence Booster Toolkit ($39)
>Use a ready-made life skills toolkit containing visual aids and worksheets for: Cooking breakfast, lunch and dinner
Safe Food Handling
Tidy Home Maintenance
Staying Home Safely Solo
Self Scheduling tool for completing the toolkit Contact the Independent Hearts Coordinator
Email: [email protected]
Telephone: 519-803-5141
Website: www.communityofhearts.ca
The cornerstone of what we do is
community
Built on a philosophy of care, mutual respect and inclusive opportunities for all, Community of Hearts continues to grow in programming and services as we collaborate with other like minded organizations.

Is your organization looking to make an impact on inclusive programming in Guelph? Contact us!
We are very proud to partner with great organizations to create an inclusive and engaged community for all our participants.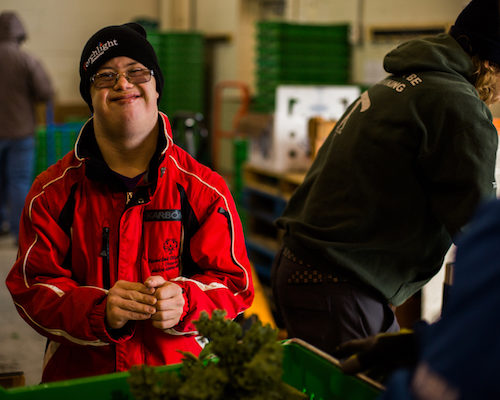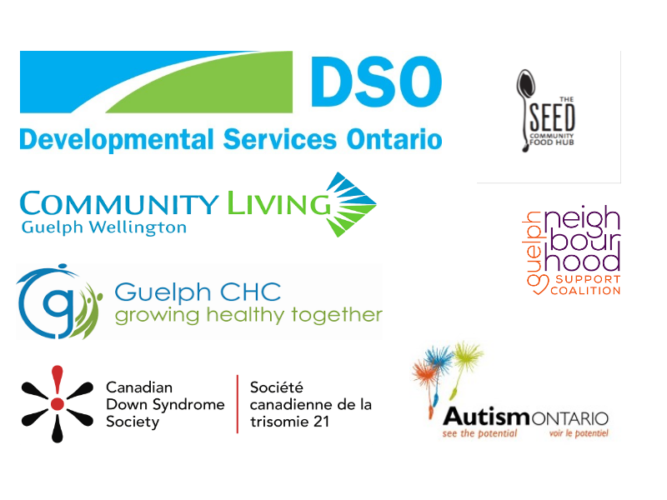 COH' 5th Annual
(Virtual)Comedy Night Fundraiser!
Join us for a great night of laughs
Tickets are on sale for Community of Hearts' 5th Annual (virtual) Comedy Night Fundraiser!

This October 24th from 7pm to 9 pm, we're bringing you the comedic talents of Toronto's "Girls Night In" troupe and the dynamic improv duo Rob'n Thicc from Guelph/Toronto!

Laugh along with us for a great cause from the comfort of your couch! Ticket price includes local door delivery of party kits containing beverages from Wellington Brewery and hand-dipped artisan candies from our very own Boxes of Hearts social enterprise program + other goodies!

Buy your tickets in advance through the ticket link here. You will automatically be registered and sent a link about one hour before show time.

NEW THIS YEAR: While buying your tickets, you have the option to purchase raffle prize tickets and throw your name in the hat for some sweet prizes!

Questions? Contact us at [email protected]
Tickets


Huge thanks to our Event Sponsor!
www.elineskyschuett.com